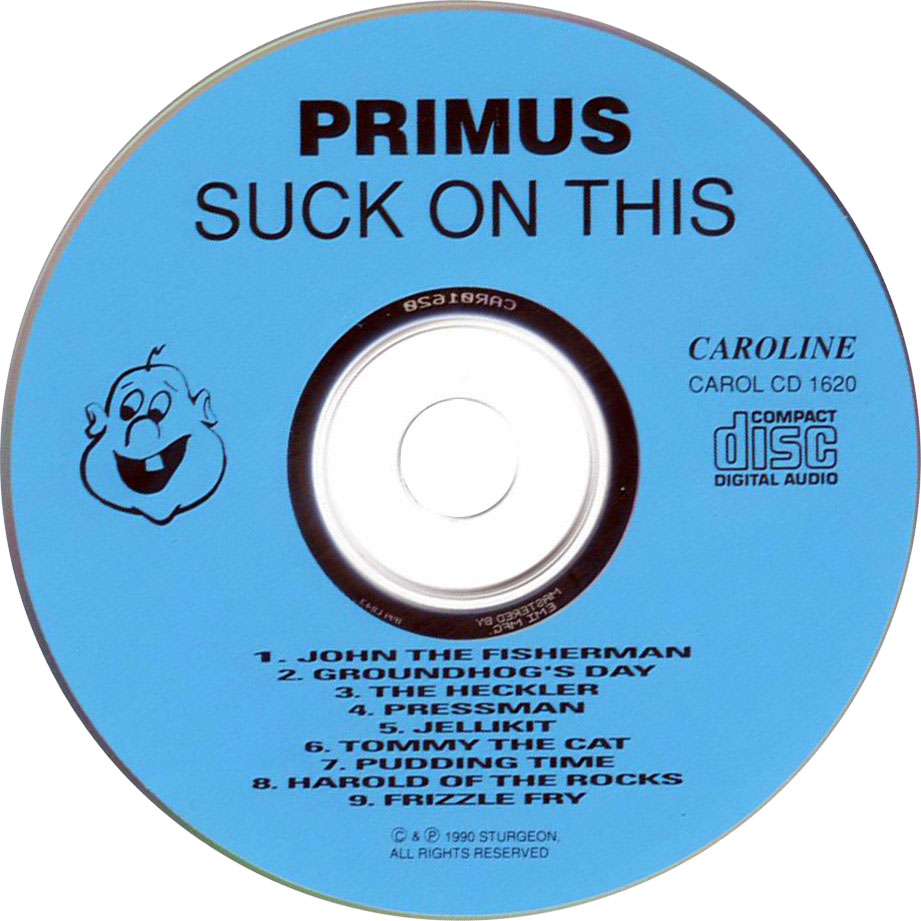 Add a fantastic bass solo from Claypool and you have yourself Tommy the Cat. I hope that my above description of Primus music made sense and that their music will reach the right audience. Although the studio version is better because of Tommy the Cat's vocals by Tom Waits, Claypool tries his best to sing this song while playing the terribly tricky riff. The droning bass notes during the verses breaks into a chord nightmare during the "choruses" and it remains relatively the same throughout the entire song, with no real progression at all. It's one of the more progressive songs in the Primus catalogue in my opinion, with some top notch performances from all members. This is probably the best song on this album guitar wise as it really shows the creativity and the skill in LeLonde.
But the set introduced several early Primus standards, including 'John the Fisherman', 'Harold of the Rocks', and the impressive motor-mouth narrative of 'Tommy the Cat'.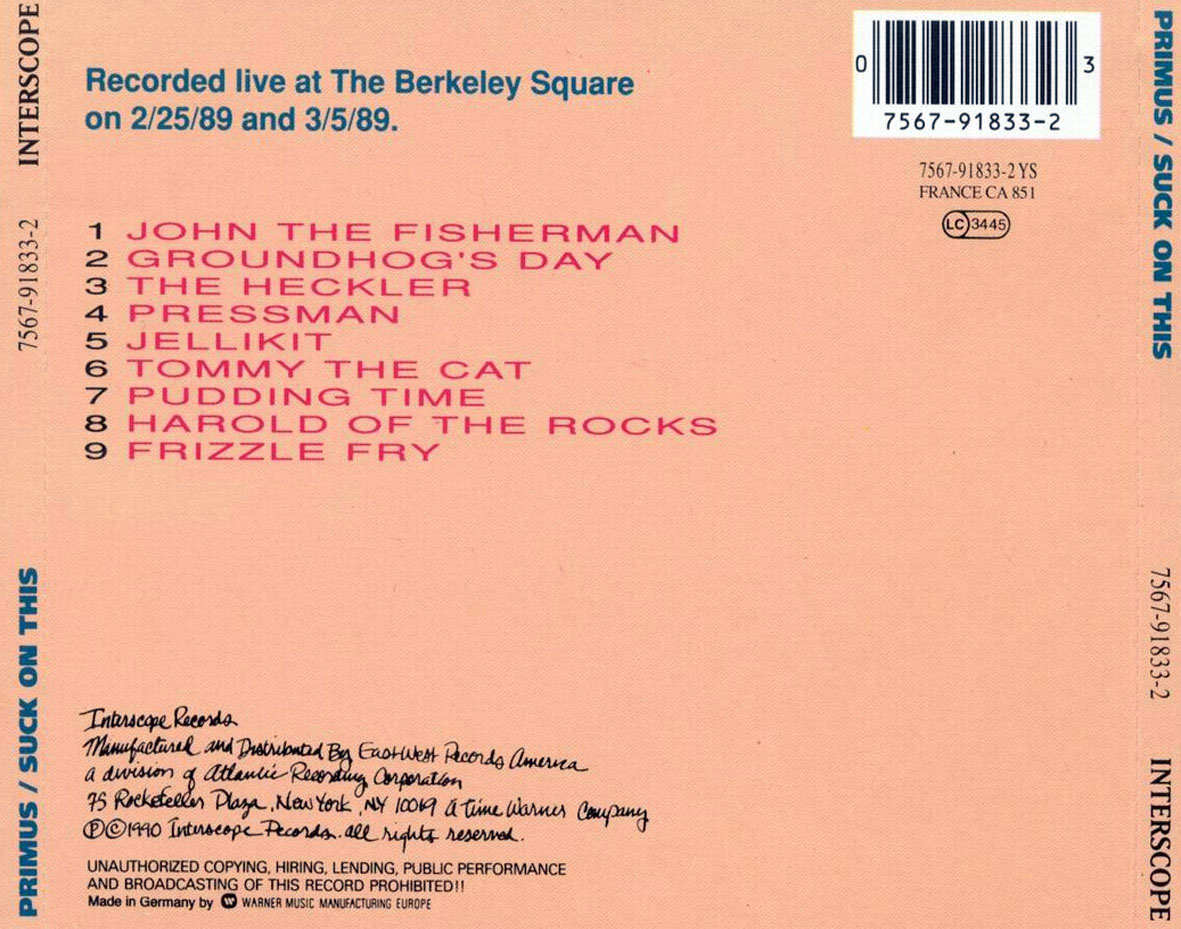 SUCK ON THIS
Another one of my least favorites on this album Frizzle Fry's version is better to me. The music is very influenced by eighties King Crimson The dissonant guitars and Rush Without the overblown keyboards and mostly due to the prominant bass. The production is excellent. John the Fisherman 3: The Heckler is one of two songs that can be found on this album, and it's probably one of the weakest, too. The song "Jellikit" can only be found on this album, whereas all the other tracks can be found on later Primus albums, and most on Frizzle Fry.